One hundred doses of CoronaVac vaccines from Sinovac Biotech's laboratory arrived in the island province today.
The initial batch of COVID-19 vaccines from China is intended for frontline health workers in 3 hospitals, the Catalino G. Nava Provincial Hospital in Jordan, Buenavista Emergency Hospital, and Nueva Valencia District Hospital in Barangay Lanipe.
Guimaras Rep. Lucille Ledesma-Nava and Gov. Samuel Tayo Gumarin who are both doctors of medicine, led the ceremonial welcome at the Jordan wharf.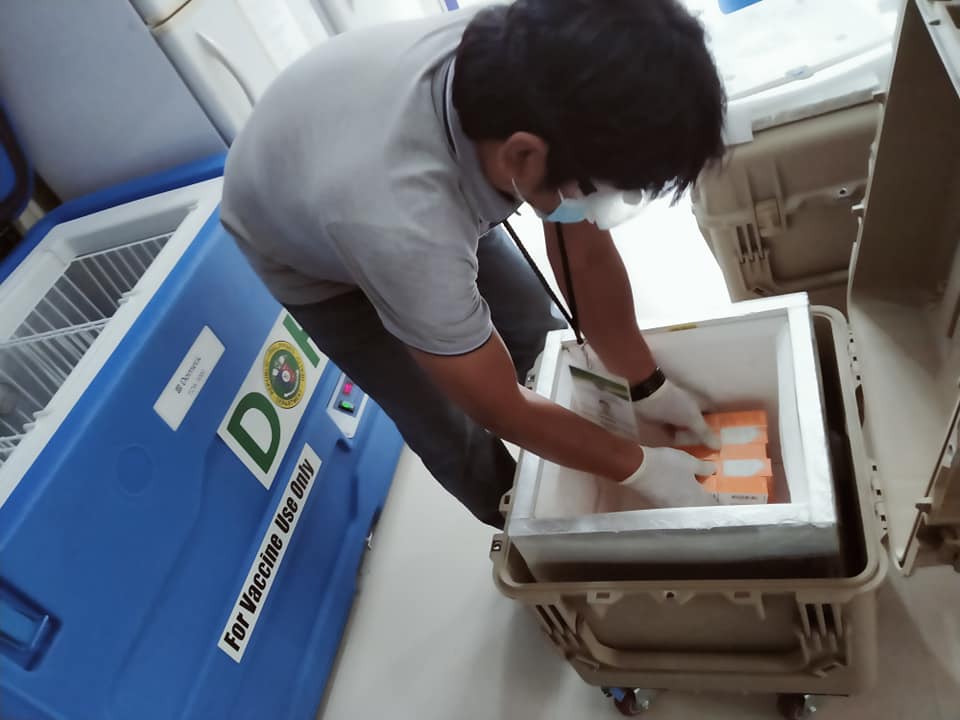 Also on hand were Dr. Nilda Delumpa-Baingan, Center for Health Development Officer for Guimaras of the Department of Health (CHDO-DOH), and Dr. Lutgarda Catrel Arano Nava, Guimaras Provincial Health Officer.