EVELIO JAVIER 37TH DEATH ANNIVERSARY RITES IN ANTIQUE TODAY FEB. 11, GOES UNHERALDED ELSEWHERE IN PANAY
Thirty seven years has passed since Evelio B. Javier was brutally killed on February 11, 1986 inside a rundown toilet near the San Jose public plaza where he was first shot and pursued by hired goons.
The commemoration is obviously sliding to insignificance with time, as even some key government officials were conspicuously absent in today's activities.
Antiquenos describe Evelio Javier "the unsung hero". He was closely keeping tab of the snap election results when murdered by henchmen of his political opponents.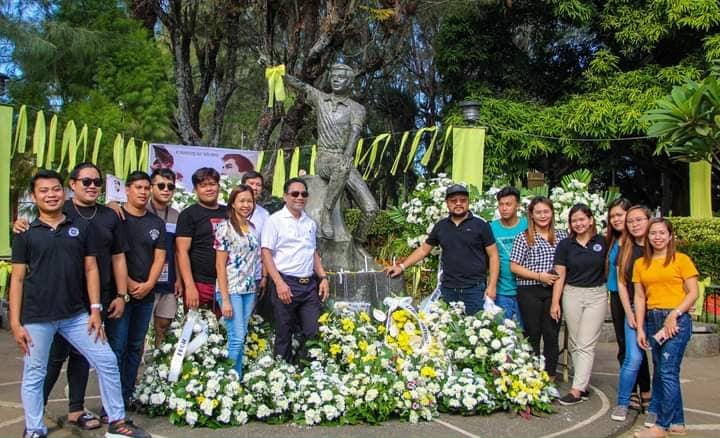 The public plaza where he was shot is now the Evelio B. Javier Freedom Park. Today's event is rooted from "an Act Declaring February 11 of each year Gov. Evelio B. Javier Day," a special non-working public holiday in the provinces of Panay.
Eleven days after Javier's killing the Filipinos rose in revolt, hailed by democracies worldwide as" EDSA People Power" which toppled the Marcos dictarorship.